8 pcs NGK Ignition Coil 2008-2009 Pontiac G8 6.2L 6.0L V8 Spark Plug Tune Up dj
You will receive the parts shown below.
NGK is a world leader in direct ignition technology, and provides five types of ignition coils, which cover 95% of the vehicles on the road today. NGK ignition coils, like NGK spark plugs, are manufactured to OE standards for the highest durability and operational performance, so they can be installed with OE confidence. NGK coil designs are developed and proven tough in an ISO 17025 accredited test lab at extreme conditions that are far beyond any operational environment that a vehicle would experience. If your vehicle fails to start, the engine misfires or the cars acceleration becomes increasingly poor, the fix the problem with an NGK ignition coil.
Can-type Ignition Coils - In older vehicles and vintage cars, you might find can-type ignition coil. These are traditionally filled with oil for insulating, cooling and protection against moisture.
Distributor Coils - An evolution of the can-type coil, distributor coils were widely used until the 1990s. The induced high voltage reaches the individual spark plugs via a mechanically driven distributor mechanism.
Ignition Blocks - Ignition blocks contain several ignition coils, which are connected by H.T. cables to each plug. In single-spark ignition blocks, each ignition cable supplies the high voltage pulse to one cylinder. In dual-spark blocks, the high voltage pulse is fed simultaneously to two cylinders, one that is on the power stroke the other being on the exhaust stroke.
Pencil or Coil on Plug Ignition Coils - This type is mounted directly on top of the spark plug. The high voltage pulse is fed straight to the spark plug, minimising power loss. Since pencil ignition coils are mounted in the spark plug tunnel, they do not take up space in the engine compartment. Pencil ignition coils are used in vehicles with electronic ignition systems and are available as single-spark or dualspark coils.
Ignition Coil Pack Systems - So called coil packs combine a number of pencil ignition coils mounted within a single rail. This rail is then placed across a bank of several spark plugs.
Year RangeMakeModelNotes2009PontiacG86.2L V8;Round Coil2008-2009PontiacG86.0L V8;Round Coil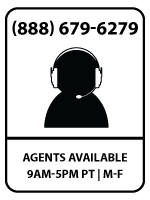 Contact Sixity Auto
---
If you have any questions you may reach us via our eBay Contact Form.
Our U.S.-based customer service agents are available Monday through Friday, 9am-5pm PT.
Checkout & Payments
---
Sixity accepts payments from Visa, MasterCard, American Express, Discover, and PayPal.
All orders delivered to California (CA) are charged the applicable sales tax.
Shipping
---
We aim to ship all orders placed by 5pm ET, Monday - Friday, the same day.
All orders placed after 5pm ET will ship next business day (Monday - Friday) after payment is received. We will email you a tracking number when your order ships.
Standard shipping via UPS Ground / FedEx Ground / USPS Parcel Post with Delivery Confirmation is $0.
Expedited shipping via USPS Priority Mail with Delivery Confirmation is $39.99.
Sorry, no local pickups available.
We participate in the eBay global shipping program. Please see the 'Shipping and payments' eBay tab above for details on countries outside of the U.S. which we ship to.
Customer Satisfaction
---
Sixity Auto stands for value, selection and quality. If you are not satisfied with your purchase please contact us and we'll make it right!
Our goal is to provide a 5-star experience with our detailed descriptions, clear communications, fast shipping times and low shipping charges.
We give all our paying customers positive eBay feedback. Please work with us if you have a problem before leaving negative feedback.
Returns and Exchanges
---
Many of the parts we sell at Sixity Auto only work with specific vehicles. Please double-check the accuracy of your order before purchasing. Check that the reference number, size, and placement are correct.
If you would like to return your new, unopened, and uninstalled part:
From your "My eBay" page
Click [Buy] > [Purchase History] on the left sidebar
Find the item you ordered
Below the Leave Feedback button, click [More Actions] > [Return This Item]
Select a reason. The most common reason is "Doesn't Fit"
Add details like "I tried to install this part and it didn't fit"
Click [Request a Return]
Returned parts will be inspected, and a refund given within 5 business days if the part is new, unopened, and uninstalled. Original shipping costs and a restocking fee may be deducted from your refund.
If the item has been opened, installed, or used, we are unable to accept a return due to safety concerns.
About Sixity Auto
---
Sixity, Inc. launched in 2006 and is based outside of Sacramento, California. We have a dedicated team of product engineers, technicians, and sales staff to bring you the best possible products for your car, truck, motorcycle, snowmobile, or ATV.
Proud member of the Better Business Bureau, with an A+ Rating.
Sixity is American-owned and operated.
Please contact us with any questions about our business or products. All questions are handled locally by personnel in our California offices.